Deployment
Te whakahoranga
The NZDF is made up of dedicated and motivated professionals intent on contributing to the safety and security of New Zealand at home or abroad. Much of the training we do in NZDF is in preparation for deployments, so that when the time comes our people and teams are well-prepared and ready for what New Zealand asks of them.
Deployments not only require physical and mental effort and the execution of military skills, but often also demand effort or 'fitness' in a number of other areas that are important to our overall wellbeing that span the domains of Te Whare Tapa Whā (the four cornerstones of Māori health).
Formal skills and role training preparation are complimented with a focus on building and sustaining health (Hinengaro, Tinana, Wairua and Whānau) prior to, during and after deployments.
What can I expect during deployments?
While deployments can be positive and rewarding experiences for most, there may also be some challenges. Feelings of excitement to be heading away on deployment may be mixed with sadness about leaving loved ones, and it's also common to feel some anxiety about what may lay ahead. Before you deploy it can be a time of mixed emotions, turbulence and adjustment.
Deployments can create additional demands, not only for the service member deployed but also for those left at home. Children in particular can find it hard when a parent is away. It's important that while loved ones are deployed, the safety and welfare of whānau back home is also supported by NZDF.
Even though deployments can be of varying lengths and in different environments, it is common to experience a similar set of reactions. While everyone's experiences of deployment will vary, there are some common themes that many people experience over different phases of a deployment.
What are some of the things I may experience during deployments?
While the impact of most of these events is short term and often resolved over time, it is important that you monitor your wellbeing and changes that you might notice in yourself and others. The Mental Health Continuum is a useful tool for monitoring how you're thinking, feeling and behaving.
It's important to be aware of signs that may indicate you need to use additional coping strategies, or to seek assistance to maintain performance and mental health. Seeking help is part of being strong and resilient, as it gives you the tools you need to help you recover and bounce back. There is a wealth of information in the Preparing for Deployment book and contact details for a number of support services should you need a bit of extra support and direction.
How does NZDF help me prepare?
All NZDF deployed personnel undergo mission training and a tailored Psychological Support to Deployment Programme (PSDP) for their respective missions, which includes the completion of an Initial Psychological Questionnaire and debrief (IPQ) directly on return to New Zealand (RTNZ), and participation in Follow Up Psychological Debriefing (FPD) 4 to 6 months following RTNZ.
Family support is coordinated by local welfare support teams at each camp or base location. It's important you connect your family with the helping professionals at your camp or base before you leave. They will need to know who they can call if they need support or help, and it's easier to pick up the phone and call someone you have met rather than a stranger.
You can also organise for a Chaplain, Social Worker or Deployment Support Officer to check in with your family members while you are away.
What if I experience difficulties during a deployment or on my return?
While most people have a positive experience on deployment, sometimes aspects of a deployment can be difficult. It may be to do with something happening on the deployment, or you may be worried about a family member back home.
If something is bothering you during a deployment, let someone know so you can get the support you need to stay fully focused on your role on deployment. Speak to your boss in the first instance while you are on deployment. If you don't feel comfortable doing this you could talk to a mate or reach back to the mission coordinator or psychologist back in NZ (if you are overseas), or contact the NZDF Wellbeing Support line to talk to a trained health professional back home (contact details for NZ and overseas are provided). In some cases you can also talk to a chaplain, medic, psychologist or medical officer who may be attached to your deployment, or support services available from coalition partners, or you can be connected with support services back home.
It's not uncommon to experience transition issues once you get home. You may be having difficulty settling back into work routines, or families and relationships, or there may be an experience that you had on deployment that is sticking with you. You might feel tired, have difficulty concentrating, feel irritable or notice that your moods are fluctuating, or find it hard to sleep.
Sometimes other people are the ones who notice when we don't seem like our usual self. If symptoms persist, reach out for a helping hand and don't leave things to chance. Sometimes just talking to someone helps to make sense of what is going on, and if needed they can help connect you to additional support. And if you are worried about someone else, check in with how they are going.
Check out the Operational Resilience Booklet for a list of common symptoms, tools for self management, and information about where you can go for additional support.
What support is there for family?
Prior to deployment, preparation is key. Families will go through some of the same things that the deploying member will go through; including preparation for separation, reorganising of responsibilities and sometimes even relocation to a different place.
Good preparation empowers families to be resilient during deployment. While you will plan for a range of scenarios, sometimes the unexpected can happen. It's important that family members have a list of points of contact should they need information or a helping hand.
NZDF has many opportunities and resources available to assist whānau during deployment and it's useful to take advantage of these, including deployment-specific (closed) community Facebook pages, partner networking events, and organised children's activities.
The NZDF operational support network is available to all, and there is no issue that is too big or too small to raise. Talking with others who have gone through the same experience in similar circumstances is also a great way to get useful insight. Support for families is often tailored to the nature of the deployments (for example length and location).
You'll find a range of information about families and deployments and support services available in the resource section below.
Children and deployments
Time away from family can be hard for everyone. Children may have a range of reactions in response to a parent being away, and this can differ depending on age.
Some children may feel worried and anxious, while others might be angry that their mum or dad has gone away. It's important to talk to children and explain that going away is part of your job, that you will miss them but will be able to keep connected through communications, and that you will be home soon.
There are some resources developed for parents and children, further down.
NZDF Psychology is partnering with local companies "AwesoME Inc" and "Wildling Books" to provide resources for children and teenagers of deployed personnel.
In the future we hope these creative companies will design deployment-specific resources for us, but in the interim we are funding access to some beautiful resources that help young people make sense of and connect to their emotions.
You can order these through any of your local Wellbeing providers, or check out the links below and if you find a product you think will be useful for your child or teenager email HQJFNZ.J1.Psych@nzdf.mil.nz.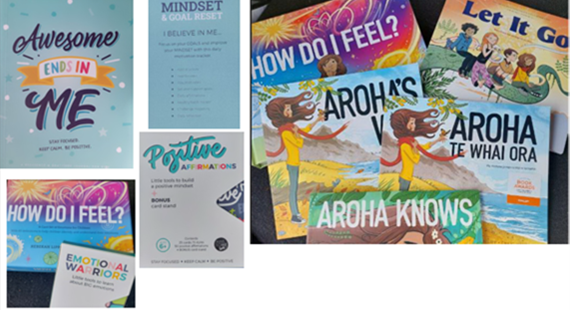 Resources and Support
A range of resources have been developed to support NZDF personnel and their families, regardless of deployment, mission area or length.
In these resources you will find a range of information, advice, tips and experiences that other NZDF personnel and their families have shared about preparing for deployments, as well as information that may help you and your family through reintegration should you experience any hiccups.
NZDF Resources
HomeBase Deployment Support Contacts - HomeBase provides info and support for the NZDF's deployment community, which includes all our deployed personnel, their families and those who work to support them while they are away.
NZDF4U Wellbeing support All members of NZDF and the Defence community can contact 0800 NZDF4U (0800 693 348) for 24/7 confidential support spanning both telephone and face-to-face support. This includes Regular Force, Civilians, Reserve Force, families and veterans. NZDF4U can also be contacted via text 8881 or from overseas on +64 9 414 9914
Force 4 Families The NZDF Force 4 Families website contains a range of information about additional resources and services here
Email Joint Force Psychology to be linked in with Psychs in the community or their other support services in the NZDF.