Trentham Military Camp - Trentham Human Performance Cell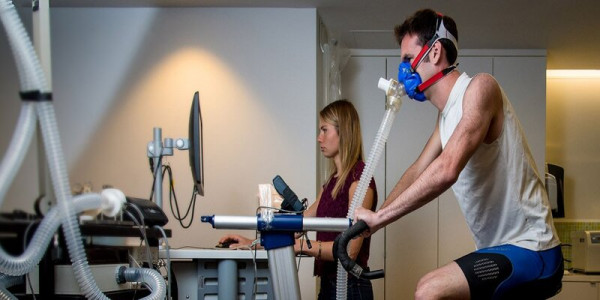 NZDF Human Performance Lab
| | |
| --- | --- |
| Hours | 8 a.m. - 4 p.m. Monday - Friday |
| Phone | 04 369 7512 |
| Location | Opposite Trentham gymnasium |
NZDF Exercise physiologists
Major Jacques Rousseau (PhD Exercise Physiology)
Clinical Exercise Physiologist /Cardiac & Musculoskeletal Rehab Specialist / Exercise Scientist
Jacques.Rousseau@nzdf.mil.nz
04 3477288 & 021 118 5762
Captain David Edgar (MSc and currently PhD candidate)
Strength & Conditioning/ Performance Science Specialist / Exercise Scientist
David.Edgar@nzdf.mil.nz
021 965 822
Human Performance Lab
The NZDF Human Performance Cell (HPC) is based in Trentham Army Camp on Gaba Tepe Way, adjacent to the Camp gymnasium. Although the HPC is based in the Trentham Army Camp Lines and both MAJ Rousseau and CAPT Edgar being NZ Army Medical Corps Officers, the HPC is considered as being in the "purple space" within the NZDF. This meaning to support all defence personnel.
The HPC supports all three services: Army, Navy and the Airforce. It provides various research and development programmes, and educational content - including human performance briefs for leadership and promotional courses, and research projects such as the impact of strength training for female soldiers.
A small human performance laboratory functions within the HPC. This lab contains equipment that enables in depth assessments of musculoskeletal injuries, health assessments, sub-maximal Vo2max, functional movement screening, body composition, and specific advanced training needs. The lab operates within normal working hours Monday-Friday, unless staff are in the field or in another camp/base undertaking required project work.
The HPC lab has been developed to be a performance-hub where human performance assessments and individualised screening can take place in a quick and efficient manner. These are carried out by qualified and highly-experienced human performance science practitioners. Screening can be individualised and tailored to a specific need for either health or performance, and can often provide a quick "snap shot" of your current health status and areas needing attention.
The main focus of the lab is to support the desired operational outputs of the NZDF and assist NZDF personnel to maintain and improve their health. The HPC lab also receives advanced and often complex cases referred from medical centres, doctors, physiotherapists and PTIs in the area of musculoskeletal injury and the management of a person's human performance. This often involves post-injury return to training as a result of limb and/or joint surgery, cardiac events, and the improvement of exercise proficiency as a result of various physiological pathologies.
Key HPC assessments and screens

Body composition (SOZO) (Skin folds measures if required)
Sub maximal Vo2 bike testing
Y-Balance musculoskeletal screening
Muscle/limb strength/power and range of motion assessment (Biodex Isokinetic Chair)
Explosive power/ Speed (Gymaware power device)
Electromyography
12 lead exercise tolerance test (Integrated Bike/ECG System)
Hydration assessment (Atago urinalysis assessment)
Cognitive function and reaction (specified Ipad apps)
Individualised health and lifestyle advice
Individualised physical performance and extreme sport advice