Devonport Naval Base - Devonport Deployment & Events Support
Supporting the Devonport naval community.

Navy Community Organisation (NCO)
Navy Community Office Event Coordinator
The Navy Community Office (NCO) Event Coordinators provide a confidential information service on matters of everyday interest or concern to the Naval Community. This includes all service members and their families anywhere in the world. As part of this service they provide out of hours, up to date information about Naval vessels via 0800 NAVY HELP.
They also manage a wide variety of events staged for the benefit of the Naval Community including - but not limited to - Children's camps, Annual Children's Christmas Party, Ships' homecomings and family-oriented seminars and outings.
Other responsibilities include maintaining a ships' nominal list database, responding to emergency situations requiring crisis control, production of a monthly newsletter and management of the RNZN Social Worker's client bookings.
RNZN Homeport app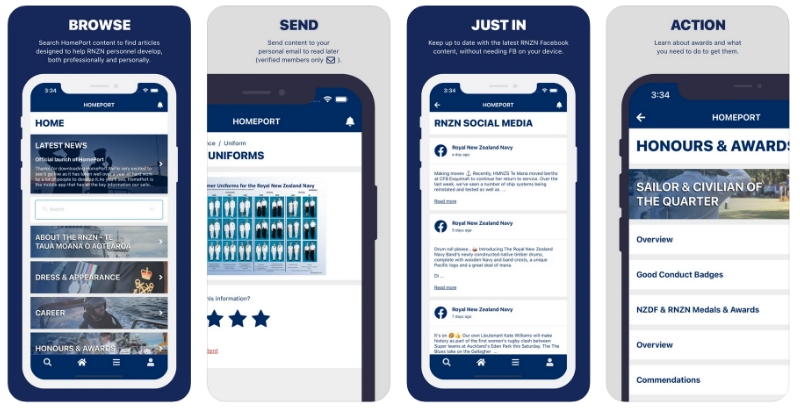 Check out the new Naval app. Everything you need to know about your Navy. Information on our Fleet, uniform, career management, honours and awards, personal admin, support services, Navy Facebook and a whole lot more.