Practicing mindfulness
Mindfulness meditation
Join New Zealand Army Physiotherapist and Yoga Instructor Raylene for a balance mindfulness sequence.
We live in a world of increased pace and complexity. Taking time to become more aware of the world around you and what you're feeling, and reflecting on your experiences, helps you appreciate what really matters - and that's mindfulness.
This section defines mindfulness in detail and gives some examples of things you can do to be more mindful in your everyday life and at work.
What is Mindfulness?
Mindfulness means paying attention to what's happening in the present, here and now, with kindness and curiosity.
We all have the capacity to be mindful; some people are naturally more mindful than others, and we all have times when we are more mindful than at other times.
Research suggests that when we intentionally practice being mindful, we feel less stressed, anxious and depressed, and more balanced and in tune with what's happening inside and outside of our bodies.
The resulting calm and clarity boosts wellbeing, broadens perspective, and provides an important foundation for learning.
Mindfulness in the military
Becoming more mindful
Mindfulness is to do with more than just our minds. First and foremost it is about being attentive to physical sensations in our bodies and noting how these shift and change in response to behaviours, states of mind, emotions and environmental conditions.
When we feel present and grounded in our body, we become more effortlessly 'here with life' as it's occurring, our mind becomes less distracted by conflicting obligations, and we feel more alive through our five senses.
We are fully here and available for the circumstances of our lives - physically, emotionally, mentally, relationally. A kind of mind-body heartfulness!
What can I do about it?
There are a number of actions you can take to improve your mindfulness in everyday situations and at work.
Everyday actions to be more mindful
Stop for a while; take 10 mindful breaths in and out, calming the body and mind, then simply rest where you are - noticing everything that's going on around you.
This practice incorporates four keys aspects of mindfulness training:
Stopping
Calming
Noticing
Resting
Together, these four steps are innately healing. Use an everyday environmental cue - such as the phone ringing, or an email or text alert - as a reminder to pause and breathe for three breath cycles, and take notice of the world around you.
Some other everyday mindfulness techniques
Have a technology-free day with no phones, computers or television, and plan a day of activities that help you take notice more e.g. outdoor games with the kids, a picnic, build and fly kites, gardening, family bush walks.
Take the opportunity to sit quietly in a busy place like an airport or a mall and notice the interactions between people.
Investigate your whakapapa, who you are, where you are from and where you stand. Skillfully reflecting on the past can enhance our appreciation of the present moment.
Give a simple smile and warm greeting to people in the street, your local shopkeeper, health or community workers, or colleagues.
Be mindful of the first mouthful of food you eat. See if you can really pay attention to all the flavours and textures of the food, the act of chewing and the act of swallowing. During the following meal, see if you can be aware of the first two mouthfuls of food, and so on.
Keep a gratitude diary by writing down three things you're grateful for on a daily or weekly basis.
At the end of the day ask friends, family or colleagues what the best thing was about their day and listen with interest when they respond.
Meditation 101: A Beginner's Guide
10 steps to being more mindful at work
Here are some useful pointers for bringing mindfulness into your working day. (This has been adapted from the article: 'Mindfulness and Mastery in the Workplace: 21 Ways to Reduce Stress during the Workday' by Saki Santorelli.)
When you wake in the morning, try not to think about the day ahead, but instead bring your attention to your breathing just for a few breath cycles. Then, acknowledging that this is a brand new day that has never been lived before, state an aspiration for how you are going to approach your day. An aspiration should be practical - a reminder of something that you can do. It could be as simple as 'to meet others with friendliness'.
Try walking or cycling to and from work mindfully. If you drive, leave the radio off and be with your own sound. Whether you're walking, cycling or driving, be aware of any unnecessary tensions held in the body and use your awareness to release them.
When stopped at traffic lights or in slow-moving traffic, take time to contact your breathing.
When walking from your car to work, don't worry about the day ahead, be where you are. Breathe, be mindful of your footsteps, and take in the sights and sounds of the environment around you.
Use the natural pause while your computer starts, to contact your breathing and allow your body to settle into your chair while being aware of - and releasing - any unnecessary tension.
Try to get out of your work environment during breaks. Go for a walk, being mindful of your breathing, your footsteps and the environment around you.
Identify something that happens frequently during your workday that can be used as a cue for practicing mindfulness. For example, when a new email arrives take a moment to take time, take a breath and take notice.
No matter how well you think you know your work colleagues, try meeting them in a fresh way. Can you relate to them as they are now instead of relating to the mental image you may hold of them?
Before you leave work for the day, take time to prepare a little bit for the next day so that when you leave you can truly let go and be present for the next area of life.
When you get home, again take a moment to take time, take a breath and take notice - to help orient yourself to home life.
Further information
The actions above are only a small number of things that can help improve your mindfulness. The Mental Health Foundation has extra activities you can do, including ways to connect with nature, mindful ways to use social media, and mindful walking.
Headspace app for NZDF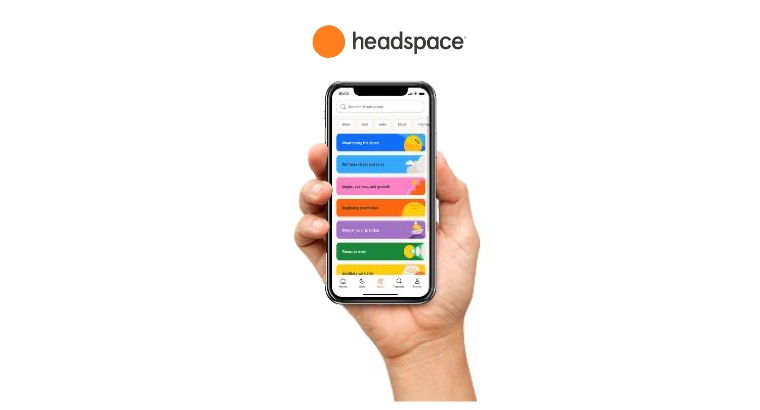 Learn how Headspace can help you. Available for eligible Regular Force serving members and NZDF civilian staff for a limited time.