Linton Military Camp - Linton Rehabilitation Centre
Providing exercise rehabilitation and physical training support to Linton based service personnel.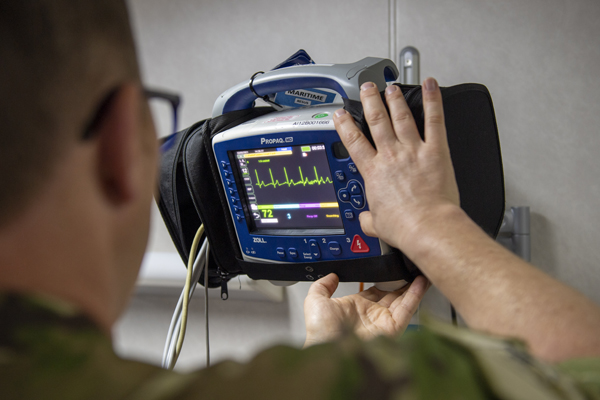 Contact information
Rehabilitation Centre
Linton Rehabilitation Centre is a facility where injured service personnel can be treated by the rehabilitation team - physiotherapists and ERI. The facility has individual treatment rooms for privacy, as well as a large open floor with cardio, weights and other rehabilitation equipment to aid service personnel with their training to recover from injury. Daily classes are run, as well as individual training with the ERI.
Bookings
To book in to see the Physiotherapist email or call 0800 376 547.
Exercise Rehabilitation
The aim of NZDF rehabilitation training is to physically rehabilitate injured service personnel in preparation for their return to normal unit duties or civilian life. Exercise Rehabilitation Instructors (ERIs) are only permitted to treat uniformed members of the NZDF, and they start working with an injured patient after they've been referred on by the Physiotherapist.
Rehabilitation classes
If you are unable to attend your Rehab classes or appointments, ensure you contact the ERI beforehand.
Monday
Tuesday
Wednesday
Thursday
Friday
8 - 8:30 a.m.
Rehab specific exercises
Rehab specific exercises & running training class
Rehab specific exercises
Rehab specific exercises
Rehab specific exercises & running training class
8:30 - 9:30 a.m.
Conditioning circuit>
Pool conditioning/
hydrotherapy
Yoga
Conditioning circuit
Pool conditioning/
hydrotherapy
9:30 - 10:30 a.m.
Fitness testing
(rehab only)