Mental health
Hauora Hinengaro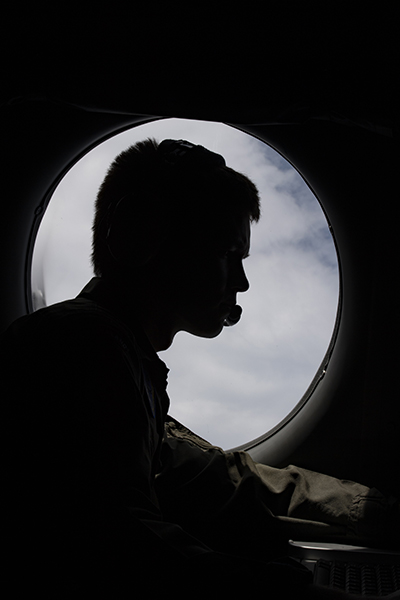 If you or someone else is experiencing a mental health crisis, there are a range of support services available.
For urgent health care phone 111 and ask for an ambulance.
If you need to find out more information about mental health we recommend you connect with your camp or base Medical officer or Social Worker.
You can phone the NZDF 4U Wellbeing Support phone line 24/7 to access support for members and NZDF whānau and Veterans on 0800 693 348.
National helplines
Need to talk? Free call or text 1737 any time for support from a trained counsellor.

Suicide Crisis Helpline. 0508 828 865 (0508 TAUTOKO)
Lifeline. 0800 543 354 (0800 LIFELINE) or free text 4357 (HELP)

Samaritans. 0800 726 666
Help for parents, family and friends
Parent Help. 0800 568 856 for parents/whānau seeking support, advice and practical strategies on all parenting concerns. It's anonymous, non-judgemental and confidential.

Family Services 211 Helpline. 0800 211 211 for help finding (and direct transfer to) community based health and social support services in your area.

Skylight. 0800 299 100 for support through trauma, loss and grief; 9am–5pm weekdays.

Yellow Brick Road. Supporting families towards mental wellbeing.
Le Va. Information and support for Pasifika families on mental health, addiction and suicide prevention. Check out their facebook page.
Helplines for tamariki, children and young people
Youthline. 0800 376 633, free text 234 or email or online chat.
The Low Down. Free text 5626 or email.

What's Up. 0800 942 8787 (for 5–18 year olds). Phone counselling is available Monday to Friday 12noon–11pm, and weekends 3pm–11pm. Online chat is available from 3pm–10pm, 7 days a week, including all public holidays.
Other specialist helplines
Alcohol and Drug Helpline. 0800 787 797 or online chat.

Are You OK. 0800 456 450 A family violence helpline.

Gambling Helpline. 0800 654 655

Anxiety NZ. 0800 269 4389 (0800 ANXIETY).
Depression Helpline. 0800 111 757 or free text 4202 (to talk to a trained counsellor about how you are feeling or to ask any questions).

www.depression.org.nz. A website providing information and resources to those experiencing depression.

OUTLine NZ. 0800 688 5463 (0800 OUTLINE) provides confidential telephone support.
Seniorline. 0800 725 463 A free information service for older people.

Shine. 0508 744 633 A confidential domestic abuse helpline.
Women's Refuge Crisisline. 0800 733 843 (0800 REFUGE) For women living with violence - or in fear - in their relationship or family.
Safe to Talk. 0800 044 334 or free text 4334 for help to do with sexual harm. Available 24/7 and staffed by trained counsellors.
Vagus Line. 0800 56 76 666 (Mon, Wed, Fri 12 noon–2pm) Promote family harmony among the Chinese community, enhance parenting skills, decrease conflict among family members (couple, parent-child, in-laws) and stop family violence.

Shakti Crisis Line. 0800 742 584. For migrant or refugee women living with family violence.

PlunketLine. 0800 933 922. Support for parents, including mothers experiencing post-natal depression.
District Health Board Mental Health Crisis Response Teams by Main Camp/Base
Camp/Base
DHB
Region
Details
Devonport & Whenuapai
Waitemata
Wellsford to North Shore
West Auckland &
North Shore
09 487 1414
After Hours
09 486 8900
(ask for North Crisis team)
Papakura
Counties Manukau
South Auckland to Te Kauwhata
South Auckland 09 261 3700
Waiouru
Whanganui
Ohakune, Whanganui to Bulls
Whanganui 0800 653 358
Linton & Ōhakea
Mid Central
Palmerston North to Waikanae
Mid Central 0800 653 357
Trentham & Defence Headquarters
Hutt Valley, Capital & Coast
Lower and Upper Hutt
K

ā

piti to Wellington
Te Haika 0800 745 477
Woodbourne
Nelson Marlborough
Top of South Island to Hanmer Springs
Marlborough 03 520 9907
After Hours 03 520 9999
Burnham
Canterbury
Kaikoura to Ashburton
Ashburton 0800 222 955
Christchurch 0800 920 092
All District Health Board Mental Health Crisis Response Teams
Waitemat

ā

Wellsford to North Shore
West Auckland & North Shore
09 487 1414
After Hours 09 486 8900
(ask for North Crisis team)
Auckland
Auckland City
Central Auckland 0800 800 717
Counties Manukau
South Auckland to Te Kauwhata
South Auckland 09 261 3700
Waikato
Coromandel, Hamilton to National Park
Hamilton 0800 505 050
Bay of Plenty
Tauranga, Whakat

ā

ne to Te Kaha
Tauranga 0800 800 508
Whakat

ā

ne 0800 774 545
Tair

ā

whiti
Hicks Bay to Gisborne
Gisborne 0800 243 500
Lakes
Rotorua, Taupo, Turangi
Lakes 0800 166 167
Hawke's Bay
Wairoa, Napier, Hastings, Waipukurau
Napier, Hastings 0800 112 334
Taranaki
New Plymouth to Waverly
New Plymouth 0508 277 478
Whanganui
Ohakune, Whanganui to Bulls
Whanganui 0800 653 358
Mid Central
Palmerston North to Waikanae
Mid Central 0800 653 357
Wairarapa
Masterton to Martinborough
Te Haika 0800 745 477
Hutt Valley
Lower and Upper Hutt
Te Haika 0800 745 477
Capital & Coast
K

ā

piti to Wellington
Te Haika 0800 745 477
Nelson Marlborough
Top of South Island to Hanmer Springs
Nelson 03 546 1421
After Hours 03 546 1800
Marlborough 03 520 9907
After Hours 03 520 9999
Golden Bay 03 525 7647
Canterbury
Kaikoura to Ashburton
Ashburton 0800 222 955
Christchurch 0800 920 092
West Coast
West Coast, South Island
Greymouth 0800 757 678
South Canterbury
Timaru, Mt Cook, Tekapo, Temuka, Waimate, Timaru
0800 277 997
Southern
Dunedin
Milford Sound south to Stewart Island
0800 467 846
Press 1 for Southland
Press 2 for Otago